This crockpot chicken and gravy is the ultimate comfort food. Chicken slow cooks in gravy, creating tender fall apart meat. Perfect over mashed potatoes or rice on a chilly night.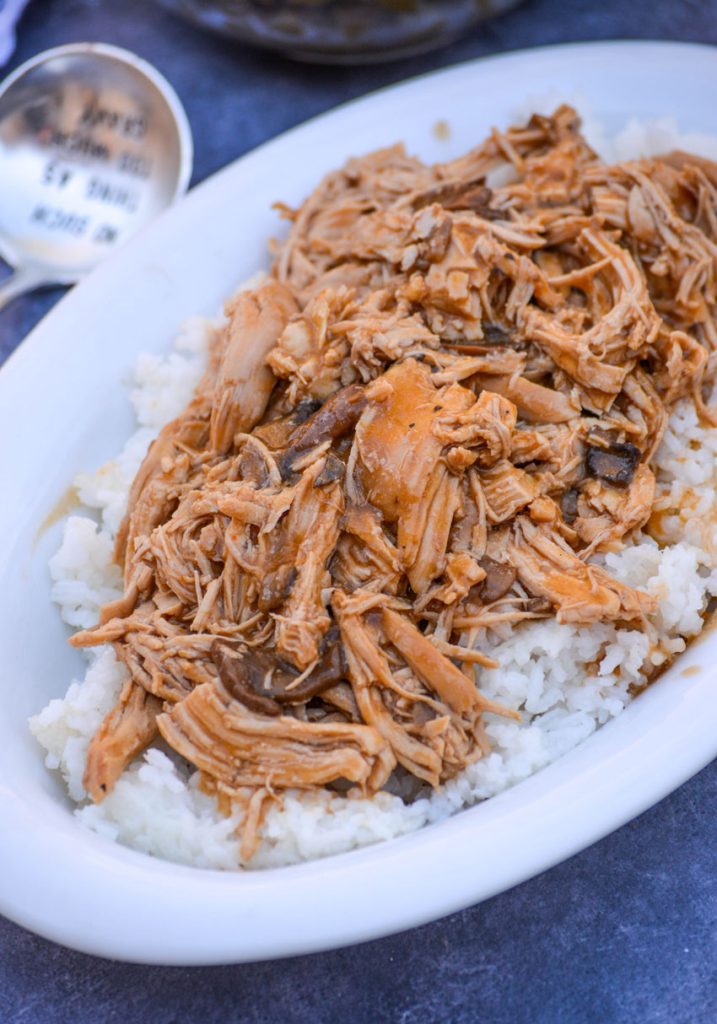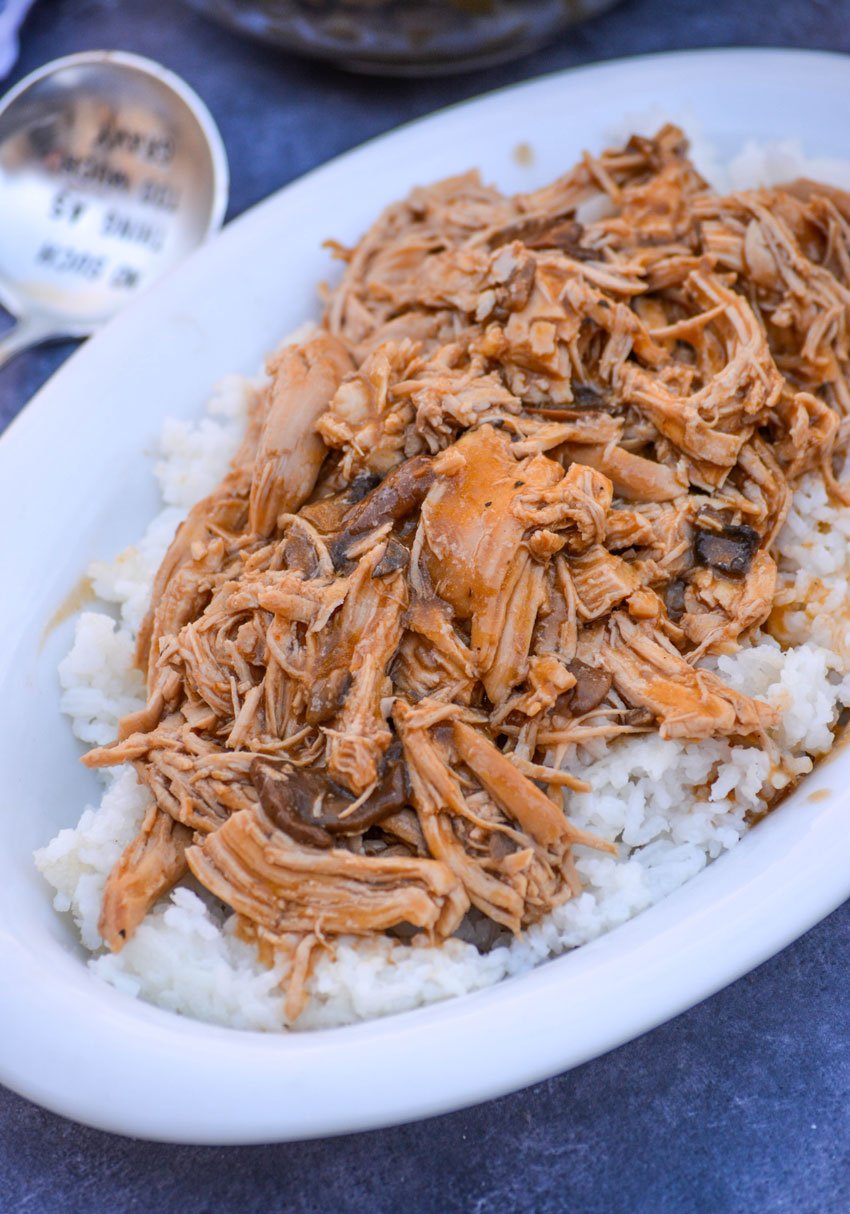 Is there anything more comforting than a chicken and gravy dinner?
Growing up, chicken and gravy was reserved solely for Sunday nights or sometimes holidays. Basically days when Mom had more time.
These days, I like a good chicken dinner on more than just Sundays and holidays. But who has time to fuss with homemade chicken and gravy on most weeknights? I certainly don't.
This crock pot chicken and gravy makes it so that you have time to make a chicken dinner even on your busiest day.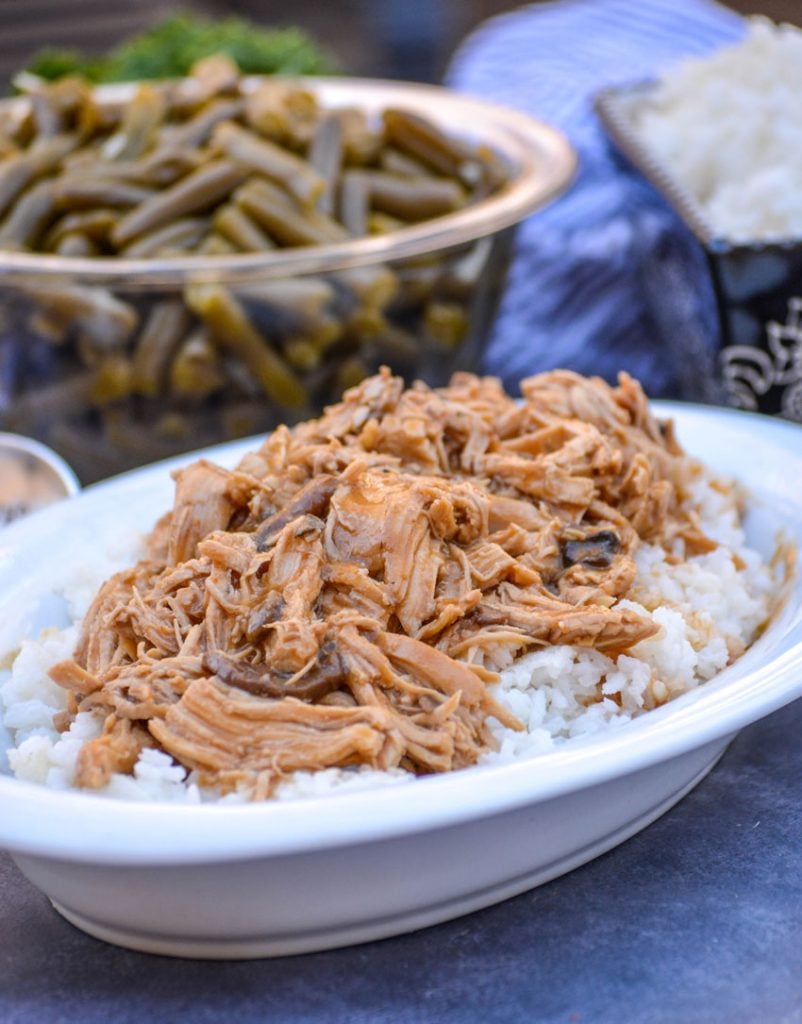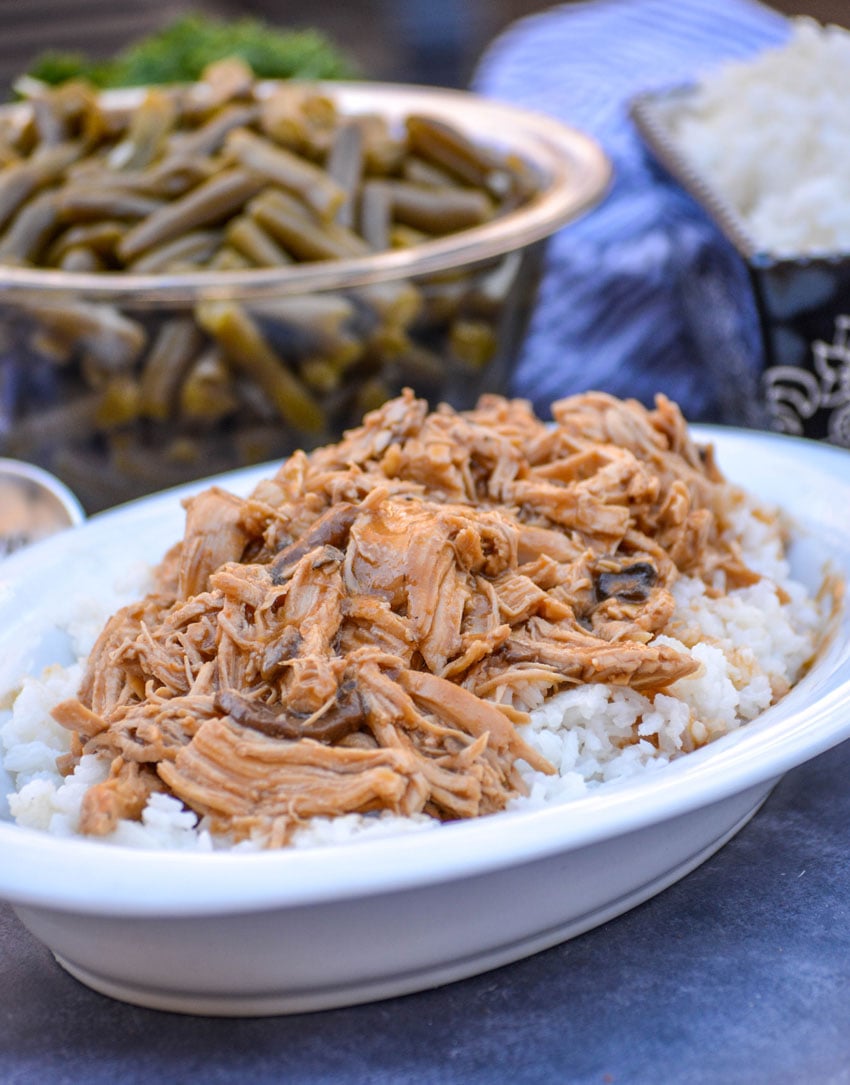 Crockpot Chicken For the Win!
Crockpot chicken is some of my favorite chicken. Aside from the fact that making a delicious chicken dinner in the crock pot requires minimal prep time, crockpot chicken is almost always full of flavor and so tender.
If you're hesitant to try crock pot chicken because you've had dry slow cooked chicken before, fear not! Cooking this chicken in gravy keeps it so moist and delicious with no dry chicken in sight.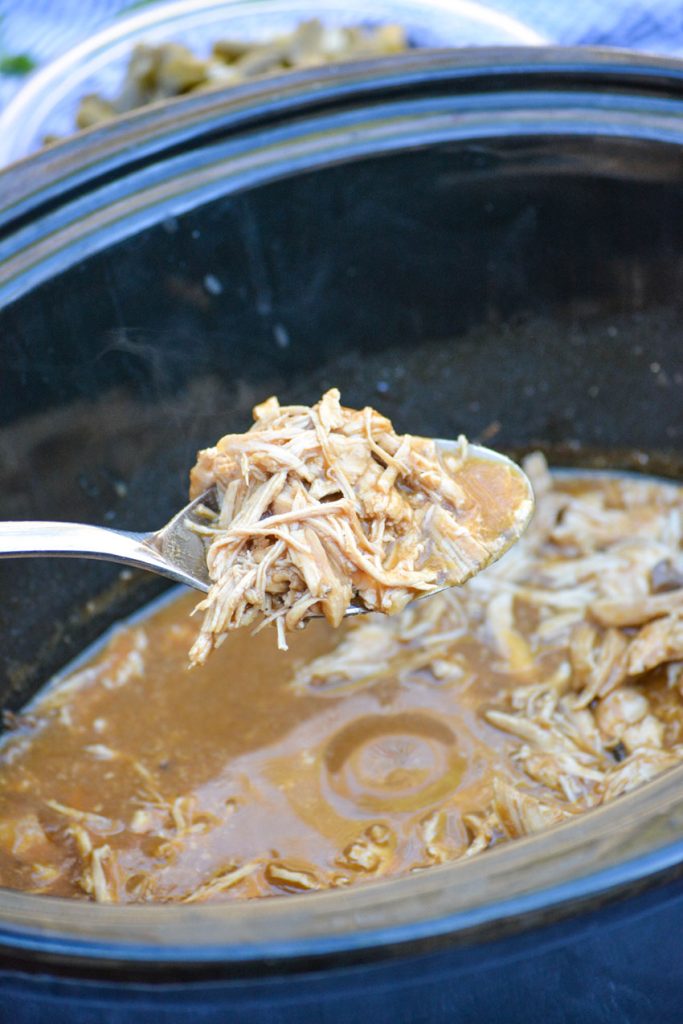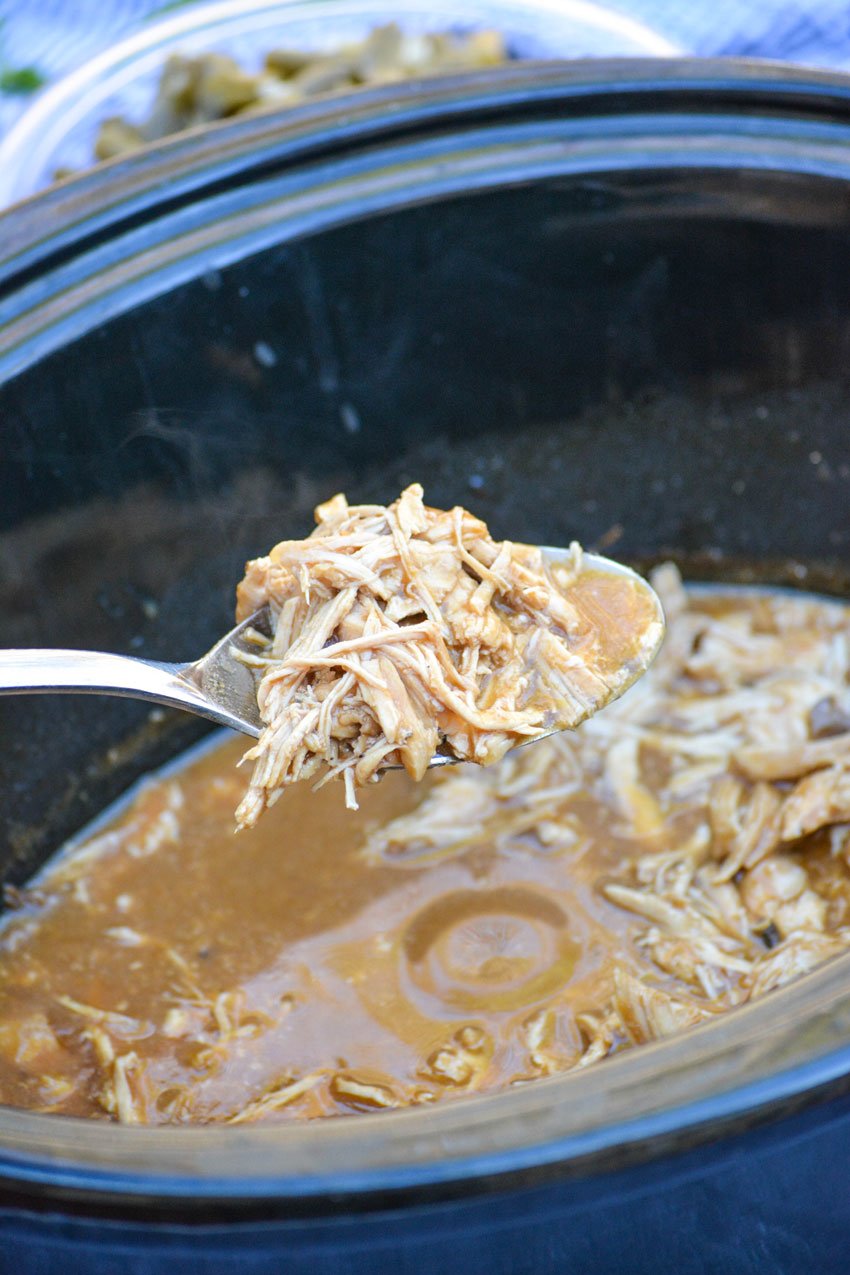 What do you need to make crockpot chicken and gravy?
The answer- not much! You need chicken breasts, a packet of brown gravy mix, one of mushroom gravy mix, a can of cream of mushroom condensed soup, garlic powder, salt and pepper, water and cornstarch.
That's it! Nothing complicated and it'll taste homemade and the gravy will be rich, thick, and so delicious that you'll want to sop it all up with a hunk of crusty bread.
To make this crockpot chicken, just season the chicken breasts liberally with salt, pepper, and garlic powder. Set them aside.
Then add, the gravy packets, condensed soup, and 2 cups of water to the crockpot. Whisk it together until smooth. Then add the chicken to the mixture. Cover it and cook on low for 6 to 8 hours. Just before serving, remove the chicken from the crockpot and shred it with two forks.
While the chicken is out of the gravy mixture, add a slurry of cornstarch and water to the gravy to thicken it. Return the chicken to the crockpot. Cover and let the mix cook for another 10 minutes before you serve it.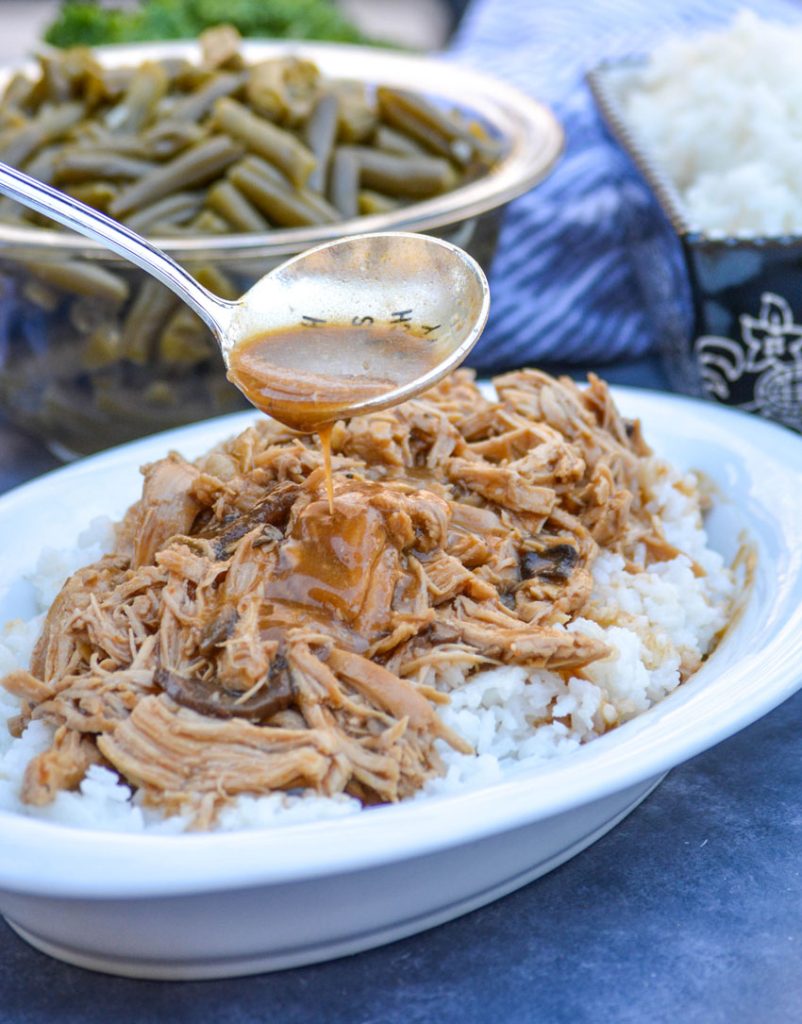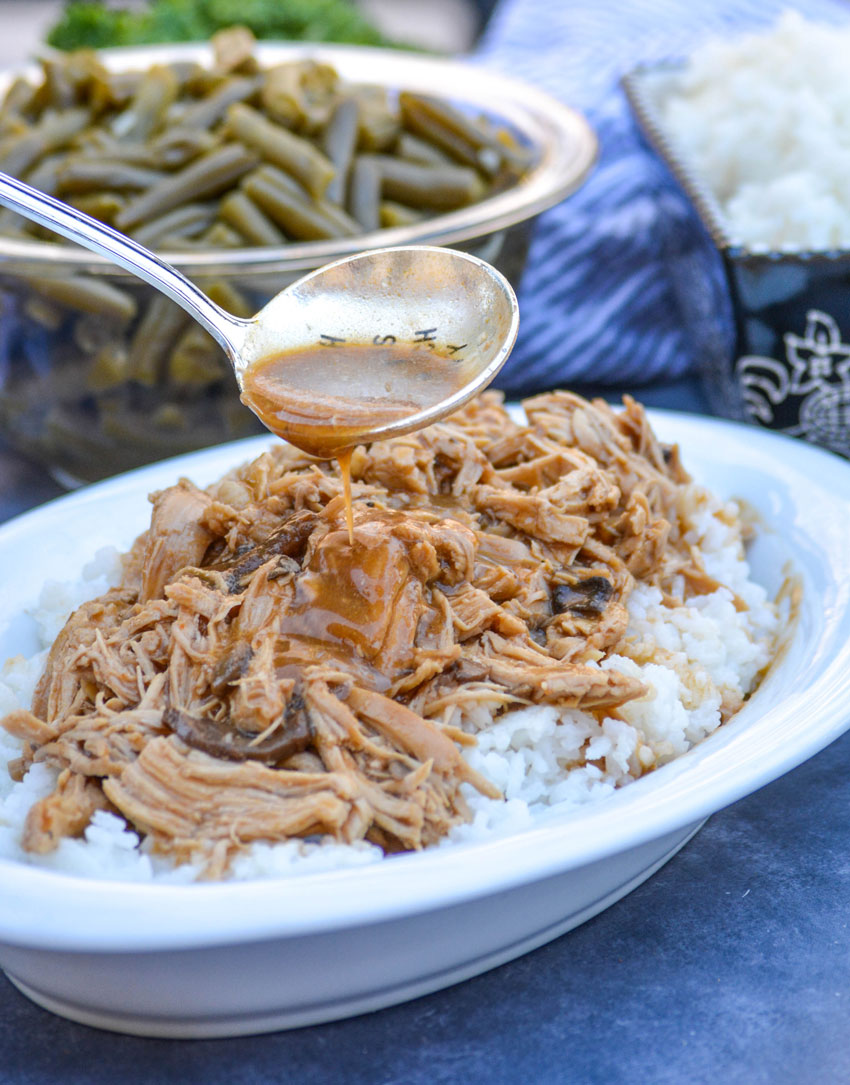 Round out your chicken and gravy dinner!
The best chicken and gravy dinner needs the best sides. I love to serve this with starchy sides like rice or mashed potatoes.
Plain steamed rice makes a great bed for ladling chicken & gravy over. The same goes for the potatoes. My boys love this served over a toasted piece of thick white bread. Simple, but satisfying.
This chicken and gravy would also be delicious served with a side like Grandma's canned green bean recipe. It's our favorite side to serve with simple chicken dinners, as you can see in the background of these pictures.
No gravy should ever be left behind. It's a standing rule in our family. You'll want a good dinner roll or other denser bread to sop up any leftover juices on your plate or in your bowl. Try dunking these potato rolls or this cornbread into this chicken and gravy for a truly comforting experience.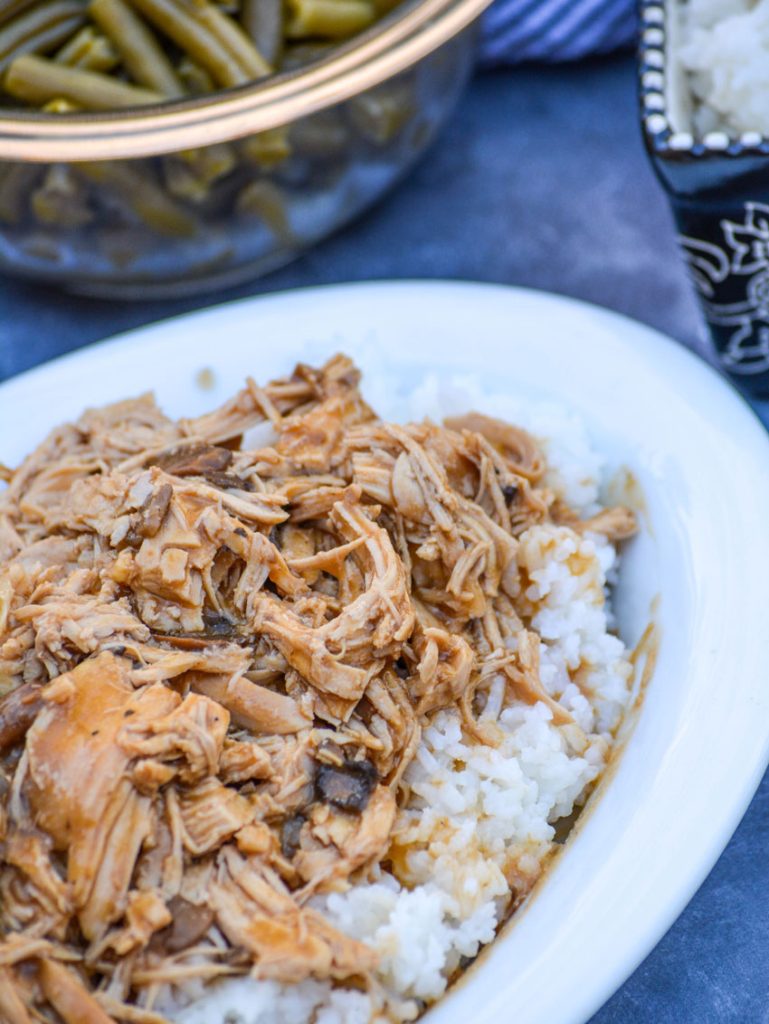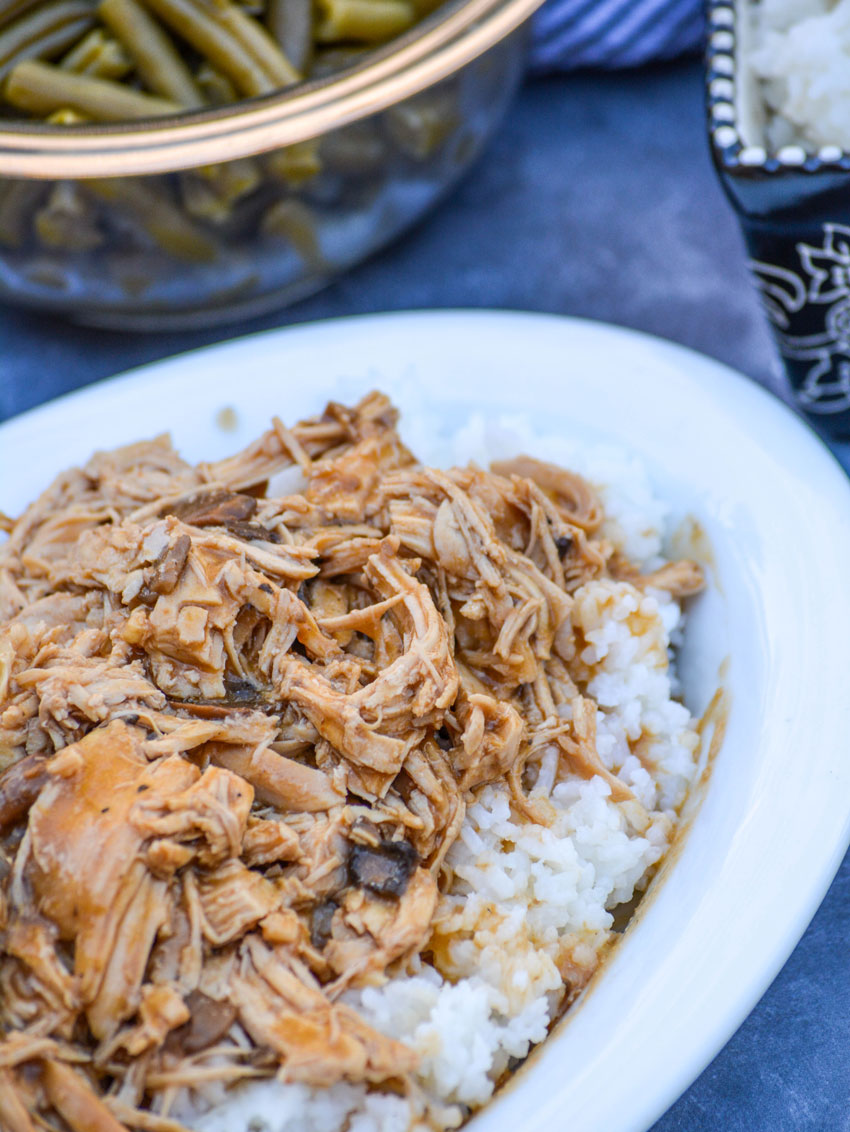 This crockpot chicken and gravy will be your favorite comfort food meal for sure this fall and winter to make any time you want that Sunday dinner feel even if it's not a Sunday.
Other Cozy Chicken Dinner Ideas To Try:
If you've tried this CROCKPOT CHICKEN AND GRAVY, or any other recipe on my site, let me know in the comment section how it turned out, we love hearing from our readers! You can also follow along with me on PINTEREST, FACEBOOK, and INSTAGRAM to see more amazing recipes and whatever else we've got going on!
The post Crockpot Chicken and Gravy appeared first on 4 Sons 'R' Us.